Welcome to the Official Web-Site of XCW...
XCW TONITE !!!!!!!!!!!!!! BELL TIME 7 PM WOW WHAT A CARD .ITS
GONNA GET CRAZY AT THE XCW ARENA .$5.00 GENERAL ADMISSON
AND $10.00 FRONT ROW. NECRO BUTCHER,APOLLO,JAMIE
DUNDEE,MITCH RYDER,IAN ROTTEN,DANIEL QUINN,KRIS
WALKER,ASSASIN,SIMON SEZZ,AND JASON KNEAR RING ANNOUNCER,
,AND PRESIDENT DANNY WALKER.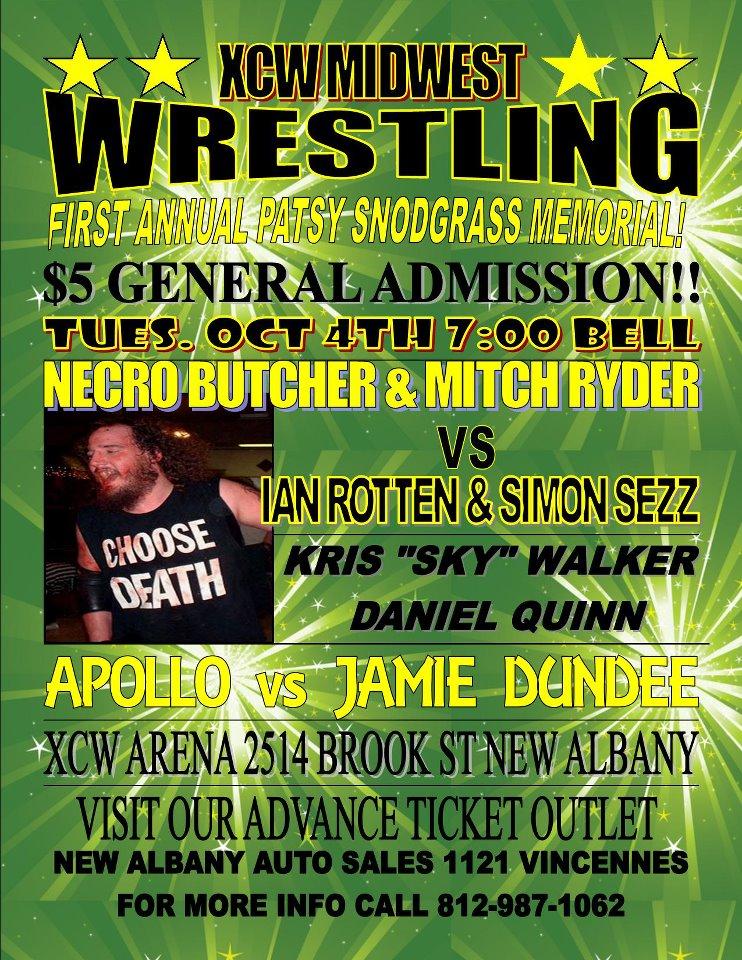 XCW FANS THIS EVENT WILL BE AWESOME YOU WON'T WANT TO
MISS .DOORS OPEN AT 6 PM AND BELL TIME IS AT 7 PM. $10.00
FRONT ROW AND $5.00 GENERAL ADMISSION. FAN APPRECIATION
NIGHT.